Frankenstein
In revolutionary France, young and ambitious Victor Frankenstein has discovered the secret of bringing dead matter back to life…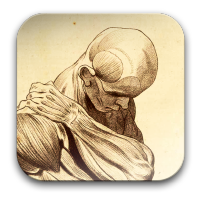 Frankenstein, by Dave Morris, is a new kind of interactive novel, that places you right there, in Frankenstein's lab, by his side as he turns the winch and brings the spark of life to bear on his creation… Following and adapting Mary Shelley's original text, Frankenstein is a new reading experience designed from the ground up for mobile devices.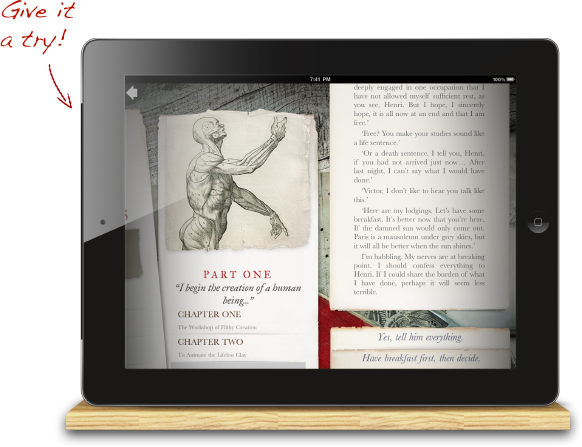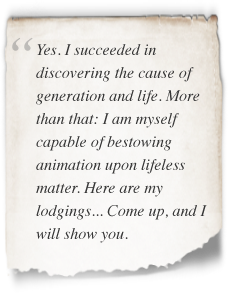 This unique literary app places you in conversation with Frankenstein himself as his story unfolds. He will be your guide, and you his advisor. Console, counsel or condemn him: the choice is yours.
Written by best-selling author Dave Morris, designed and developed by inkle and published by award-winning publisher, Profile Books, Frankenstein is a whole new way of experiencing Mary Shelley's classic tale of terror, tragedy and revenge.
Explore all 15 million pixels of the stunning background image online
Screenshots
Press pack
Press release and press pack available here