Future Voices
An anthology of interactive stories, created using inklewriter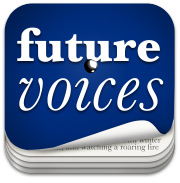 Last year, we announced a competition for writers to create short interactive stories using
inklewriter
, with the best ten stories to be selected by an industry panel of judges and turned into a free app,
Future Voices
.
The winning stories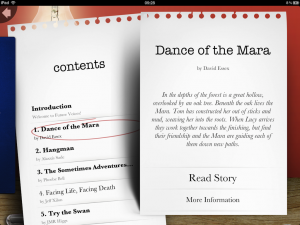 The competition was a roaring success, with a glut of entries, some late-night shortlisting. The finished app contains 11 stories by writers from all around the world, and of all ages. There's a wide-ranging mix, from beautifully written pieces with very light interactivity, to puzzles, adventure games, madcap comedy, ethical dilemmas and ghost stories. When we launched the competition we challenged writers to make us laugh, shiver, cry, think and feel, and we think we've got a story for each and a lot more else besides.
The app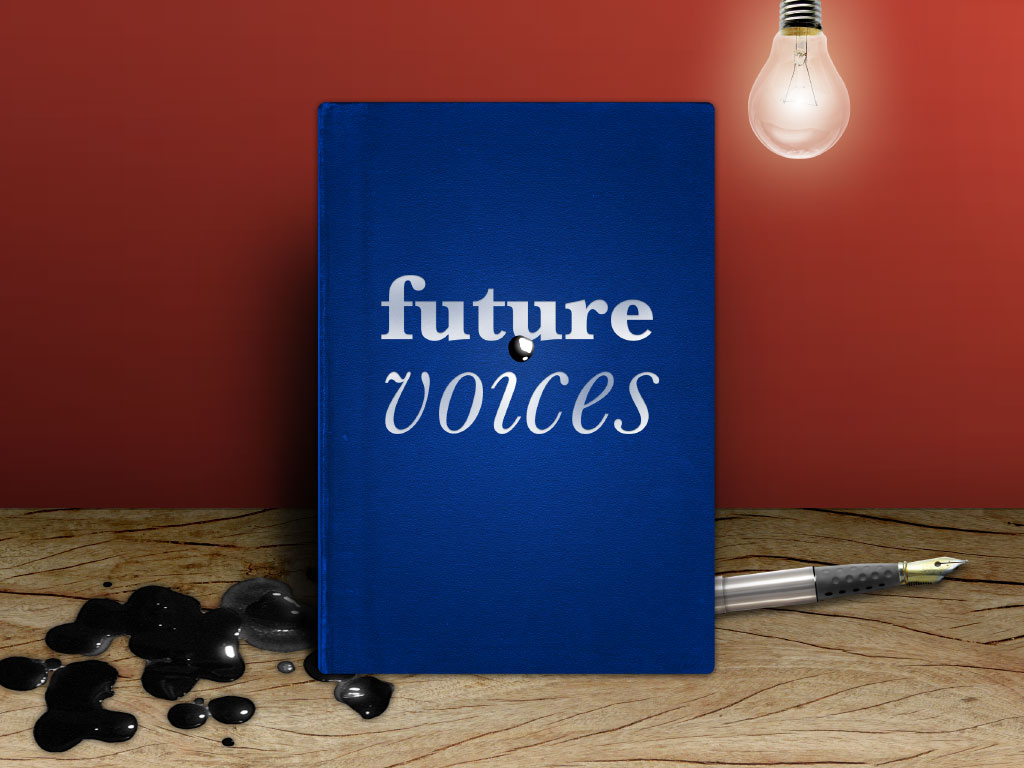 Future Voices is available for free for for iPad, iPhone and iPod touch
. It was created using the same engine as Dave Morris'
Frankenstein
, published earlier this year. So please, grab a copy, and let us know what you think!
The judges
We'd like to thank our four judges: Alexis Kennedy of Failbetter Games, Michael Bhaskar of Profile Books, Piers Blofeld of Sheil Land Associates and Anna Faherty of Kingston University. The judging process was a period of glorious disagreement, and choosing the top three to win the prize money was extremely tough!
inklewriter
inklewriter
is a free site that lets anyone create and share their own interactive stories. Half a year since it's release, it's seen well over 7,000 stories created, and some of the most popular have been viewed more than 20,000 times. It's being used by
teachers in the classroom
, by authors wanting to
publish interactive stories on Kindle
, by game developers and designers, and it's also been used to
classify insects
.
Try it for yourself!