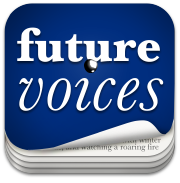 The Future Voices anthology is now available to download free on the App Store!
Eleven stories, eleven writers
Choosing stories for inclusion in the app was a tricky process, with a huge range of submissions, genres and styles. Entries used interactivity to make puzzles, to hold conversations, to alter events, and in some cases barely at all... we whittled down the entries to a short-list of 50, then again to a short-list of 15, then chose 10 ... and then caved, and included 11 stories in the app.
So here's the full list of winning stories:
1. Dance of the Mara, by David Essex
2. Hangman, by Alexxis Sade
3. The Sometimes Adventures of the Devil and Death, by Phoebe Bell
4. Facing Life, Facing Death, by Jeff Xilon
5. Try the Swan, by JMR Higgs
6. Spin, by CJ Harrison
7. A Most Deadly Disease, by Rob Warden
8. Your First Giant, by Lee Williams
9. Ruby of Fire, by Sophie Kass
10. Time Enough?, by Teel McClanahan III
11. Creedwater's Revival, by Euan Jackson
Our authors hail from the UK, American, South Korea, Australia, Malaysia and Germany. The stories are a mix of ghost-story, low fantasy, comedy, science-fiction, folk-tale, modern satire. Some are puzzles, some are games, several are simply tales. The age of our authors ranges from 16 to 40. Four of our eleven authors are female. Several are by first-time writers; a few are by experienced authors. Some are by authors who have written games in the past, most are by authors who have never tried interactive writing previously.
Some have perspectives you will have seen before and some are striking, different and new.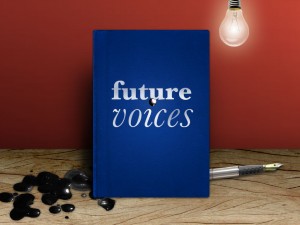 The app is free to download, so why not take a look? And let us know what you think!
comments powered by

Disqus