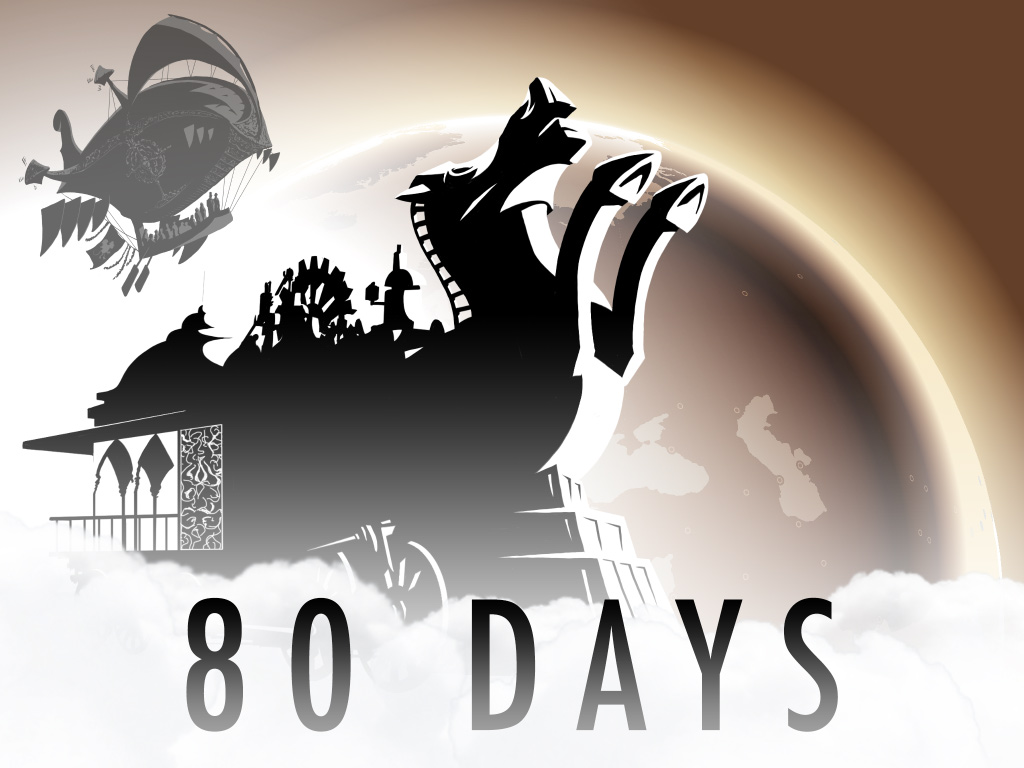 Only eighty days, now that the section between Rothal and Allahabad, on the Great Indian Peninsula Railway, has been opened...
At the start of Around the World in Eighty Days, a newspaper report about the completion of a new railway line is the trigger that sends Phileas Fogg on his race to circumnavigate the globe.
And at the time that Verne was writing, there was only one way the trip could be made in such a short time: through the newly-opened Suez Canal, across the heart of India, and then across America by railway.
But for our version of 80 Days, we wanted the player to be able to go anywhere, visit any city on the globe, and build their own route. Which meant we couldn't set the game in 1872. Or at least, not the 1872 that Verne knew.
So instead, we've created an 1872 Verne might have dreamed of...
Trains, Balloons... Airships, Hydrofoils... Gyrocopters, Steam-cars...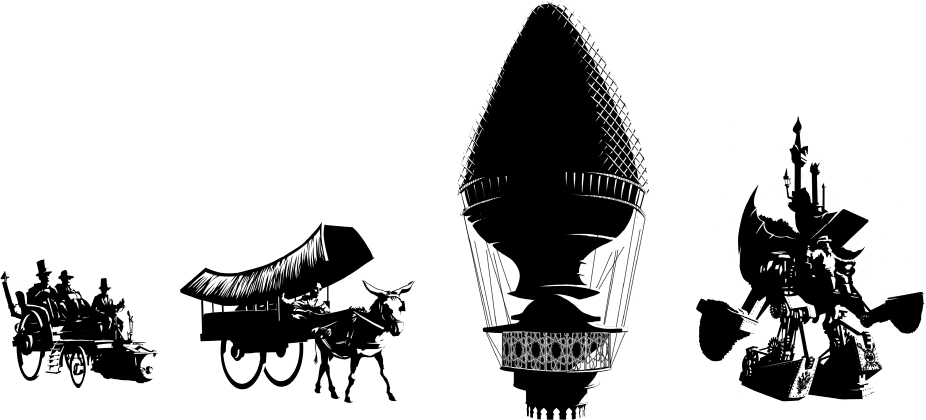 Perhaps you will begin your journey on the newly-built Orient Express, travelling in style from Paris to Istanbul. From there, you could change to a Roziere hot-air balloon for the three-day journey to Beirut, where steam-ships travel to Alexandria, airships ply routes into Mesopotamia, and an ingenious steam-car powered by the heat of the sun runs the old road to Baghdad through the ruins of an ancient Sumerian city...
Or perhaps you'd rather travel north, taking the hydrofoil from Amsterdam to the city of Kristiania - now Oslo - before heading into Russia, where the Trans-Siberian Express crosses the Steppes at super-high speed, powered by magnetic induction?
Or why not travel down through Africa, swapping Ottoman Gheyik airships for the mighty copper-and-tin balloons which can cross the Indian Ocean in a few days...?
There are hundreds of ways to travel, and hundreds of thousands of ways around our world.
Will you make it back to London in time? Care to bet?
comments powered by

Disqus