Swashbuckling sea-faring awaits!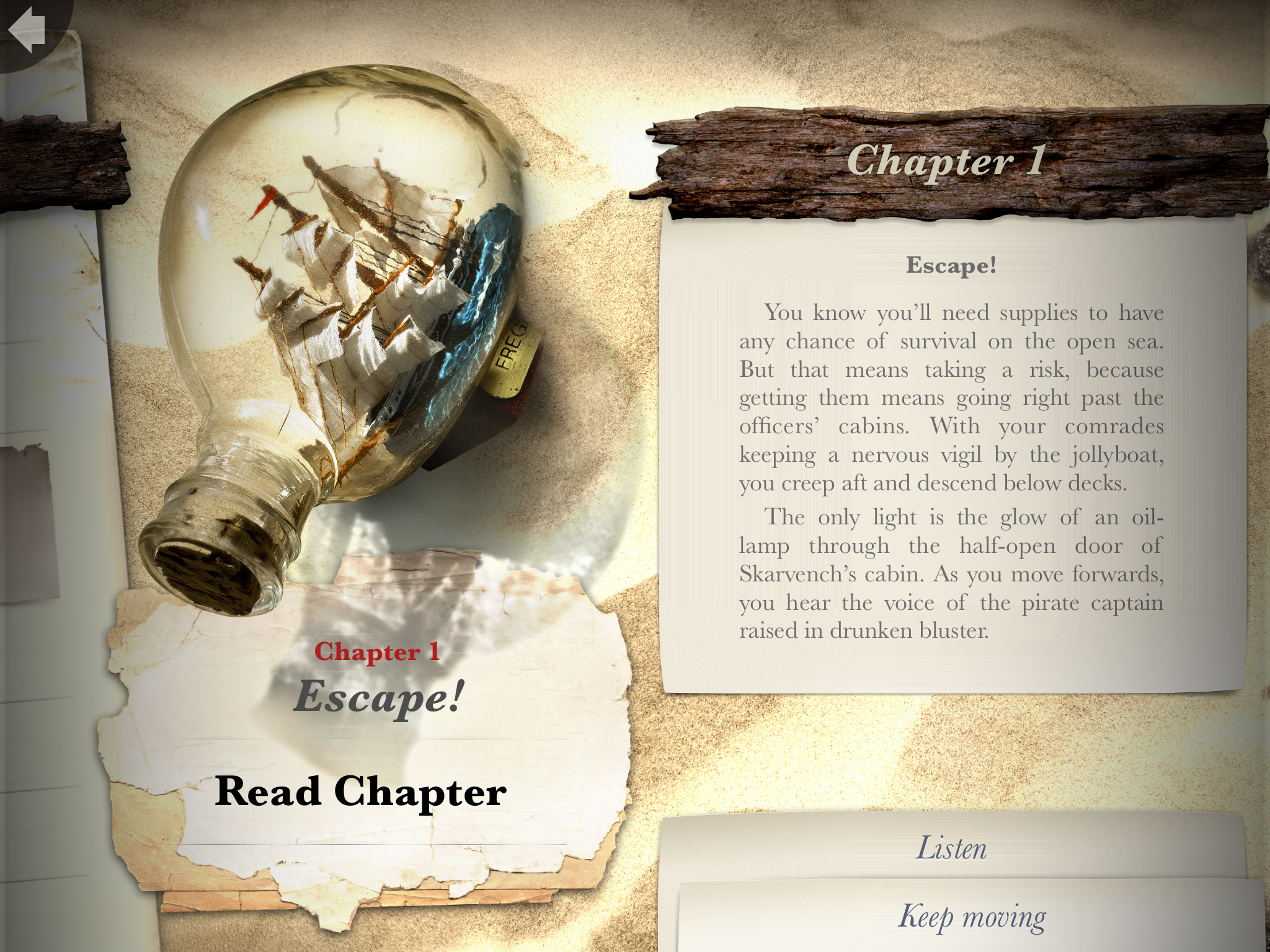 Avast! Take to the high seas in search of treasure and adventure. Build your ship and your crew, ready to take down the evil pirate Skarvench before his dastardly plans come to fruition.
"A pleasant, well-written short story that takes place in an exciting world of pirates and the high seas, as grounded or as fantastical as you want it to be."
The Adventure:
Explore the oceans in search of adventure
Fully interactive narrative: thousands of choices, all of them remembered
Beautiful, simple interface
"A strong breeze stretches the ship's sails wide. This is the life you were born for!"
Adapted from the gamebook by Dave Morris.
A fully interactive adventure story, with thousands of choices, all of them remembered. Play as a man or a woman in disguise; as a governor's daughter, a thief, a rogue, and many more. Explore mysterious islands and face dangers mortal and supernatural.
Built using the same inklewriter technology as our Sorcery! series and 80 Days, Down Among the Dead Men is a snack-sized, thrilling adventure onto the high seas. Adapted from the best-selling gamebook by Frankenstein author Dave Morris.