inkle's Interactive Writing Competition
In 2012 we held a competition for writers to create short interactive fiction using inklewriter. The best ten stories to be selected by an industry panel of judges and turned into an app, Future Voices.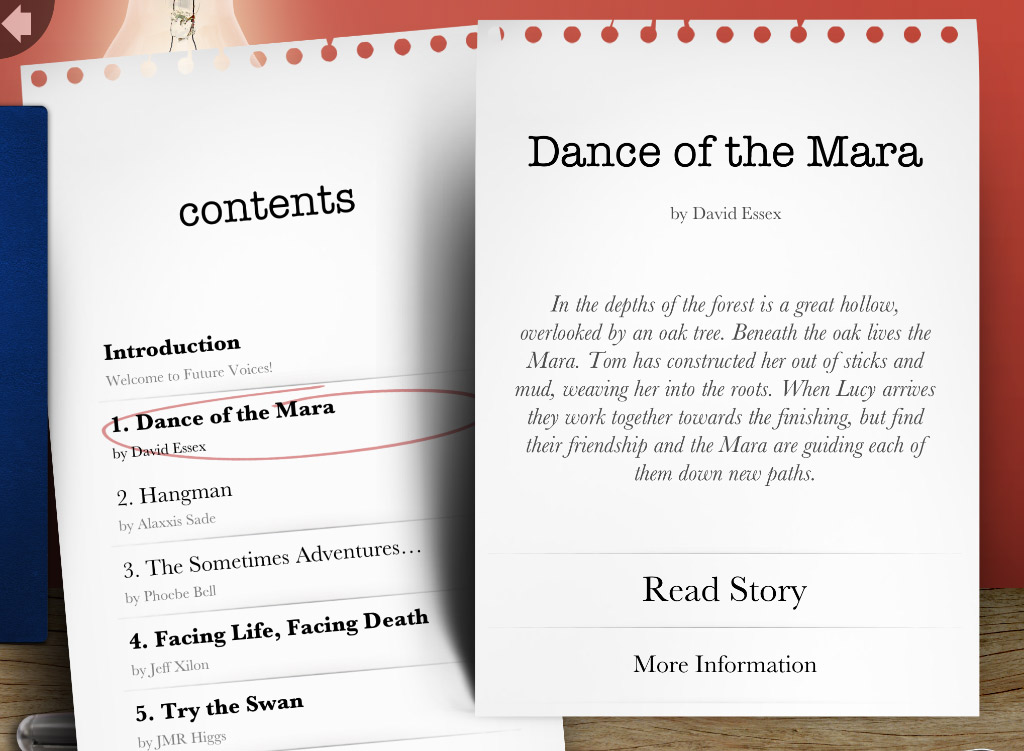 The winning stories
The eleven published stories are a wide-ranging mix, from writers of all ages and from all around the world. There is madcap comedy, ethical dilemmas, ghosts and spacemen. Some are beautifully written with light interactivity, while others are puzzles or small adventures.
The judges
Our judges were: Alexis Kennedy of Failbetter Games, Michael Bhaskar of Profile Books, literary agent Piers Blofeld of Sheil Land Associates and Anna Faherty of Kingston University.