Uncover a Forgotten Past
From the creators of the multi-award winning 80 Days and the Sorcery! series comes an archaeological science fiction adventure game.

"... a beautiful and very different adventure game ... I can say that it looks fantastic."
"... a stunning sci-fi archaeology adventure ... [the preview] has me anticipating the full version more than almost any other game."
Discover
The search for a missing roboticist leads archaeologist Aliya Elasra and her sidekick Six into the depths of the Nebula where they live, and to the ruins of a lost age - and a discovery that will change things forever.
Explore & Interact
Free-roaming, third person exploration of a wide variety of locations: ruined palaces, desert moons and thriving farming villages.
A diverse cast of characters remember and react to everything you do. Some are friendly, some are cautious, and some will try to trick you. You have been warned!

Translate
An entire ancient hieroglyphic language awaits to be deciphered. A puzzle mechanic with a twist: solutions are narratively significant and further the story - but the wrong translation might send you down the wrong track!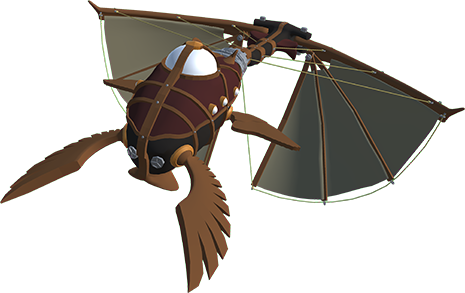 Sail the Nebula
Jump aboard Aliya's ship, the Nightingale, and sail the rivers of space to discover the secrets of the Nebula. Locate lost moons, and explore freely in a massive world.
Coming to console,
desktop and mobile.