Shall I compare thee to a summer's day?
Poems By Heart from Penguin Classics is an app for iPhone and iPad, designed and developed by us for Penguin Group (USA).
The app helps you learn poems by presenting a simple but addictive game. Line by line, words from the poem are removed, and it's up to you to put the right ones back in against the clock. As the difficulty goes up, more words are removed, until eventually you'll have to rebuild the entire poem from memory, using the rhyme, the meter and the meaning to help.
Once you've learnt your poem by heart, take the ultimate test, and record a recital, which you can keep or share with friends.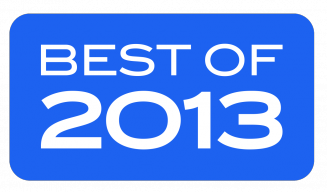 Poems By Heart was an Apple pick for the Education category in their "Best Apps of 2013".
"A sophisticated, wildly addictive tool for avowed poetry lovers."
"Combines great poetry, memory skills, and gaming into one beautiful app"
Features include:
Four free poems, including a love sonnet by Shakespeare ("Shall I compare thee to a summer's day") and the classic "Eldorado" by Edgar Allan Poe
25 poems available in the Poetry Shop (plus the first part of "The Rubáiyát of Omar Khayyám"), with new additions every month through the first half of 2014
Works by Walt Whitman, Christina Rossetti, W.B. Yeats, James Weldon Johnson, and eighteen other iconic poets
Verses of adventure, romance, horror, and more, all carefully selected and edited by the experts at Penguin Classics
Five difficulty stages and twenty ranks of success