Next week is GDC, and Joe's going to be presenting a talk about our scripting language, ink, that we use here at inkle to write massively-branchy content in a way that allows writers to get on and write.
We've been using and developing this language for four years but as of yesterday, the language is now available for all to use. We've decided to go open-source, with all you'll need to plug ink-scripted content into Unity projects. You can grab it on GitHub, right now.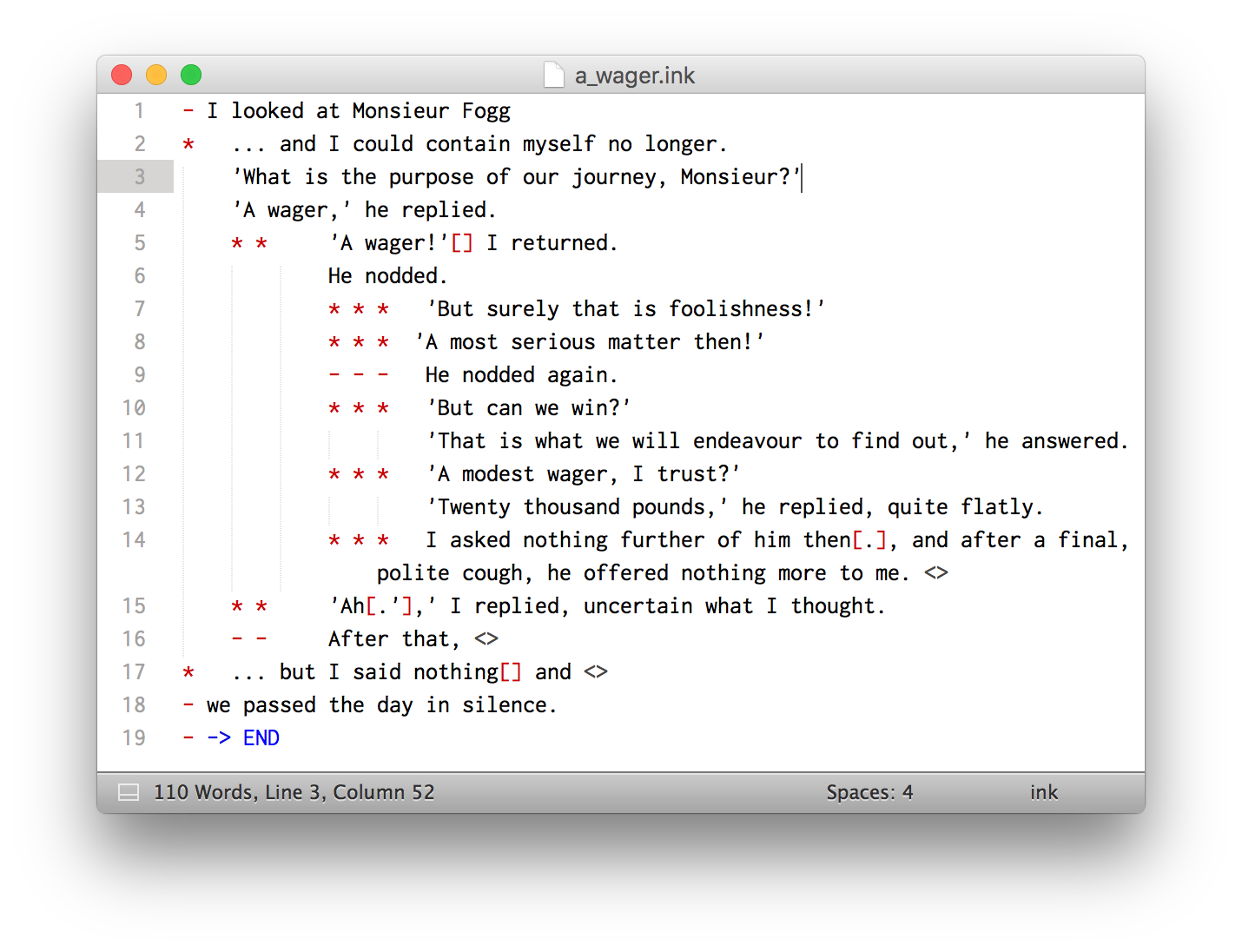 And if you want to hear more about how ink works, where it came from, and why we're going open, we talk about in this week's inklecast, which you can check out below.
Never miss an episode of the inklecast - subscribe on iTunes or use the RSS feed!
comments powered by

Disqus