Hello! We're inkle - we made 80 Days, Heaven's Vault and Pendragon. Now we're making an as-yet untitled new game set in the Scottish Highlands. We're planning to be more open with the development process than we ever have in the past. Follow along with our progress right here!
We started designing the look of our protagonist back in the summer of 2019, while working on Pendragon.
Here are some of Annie's lovely early sketches: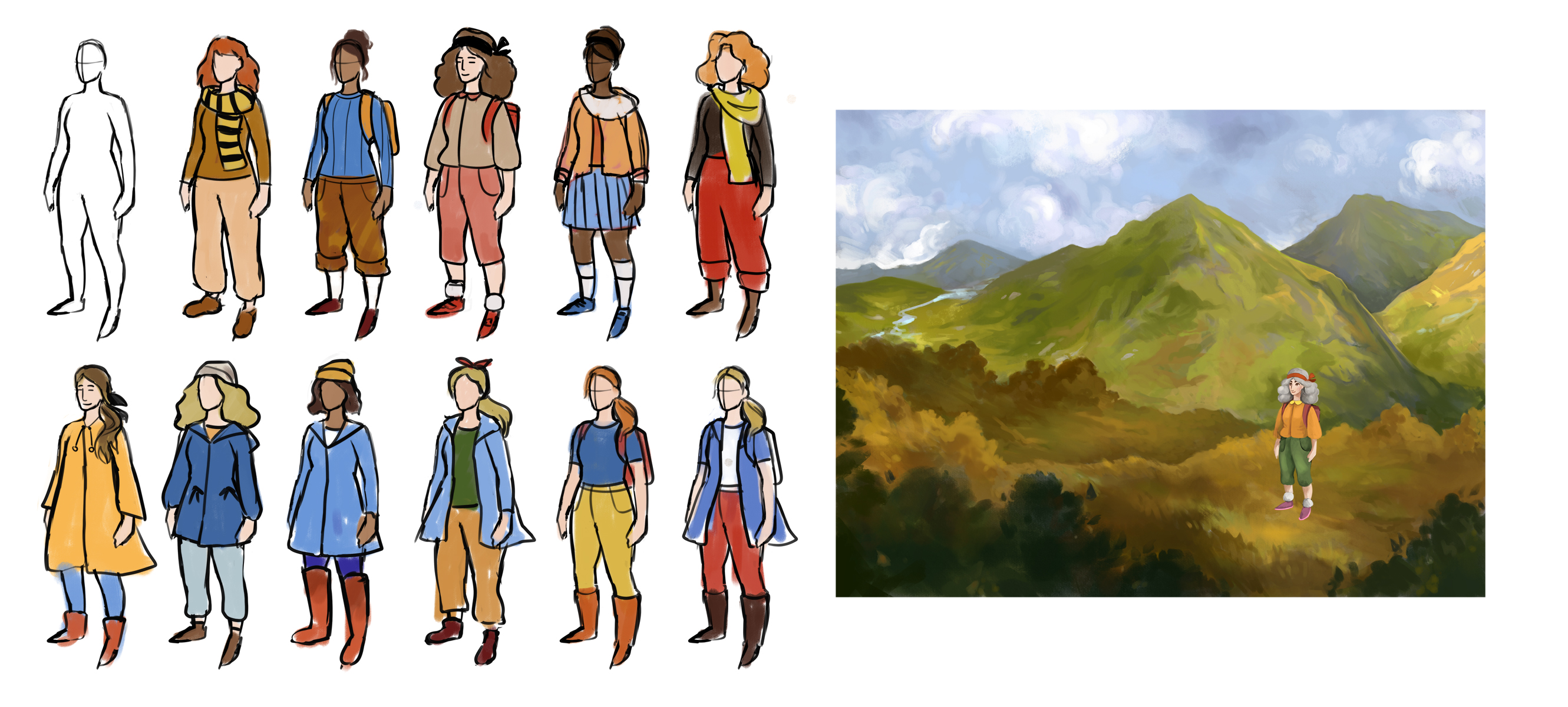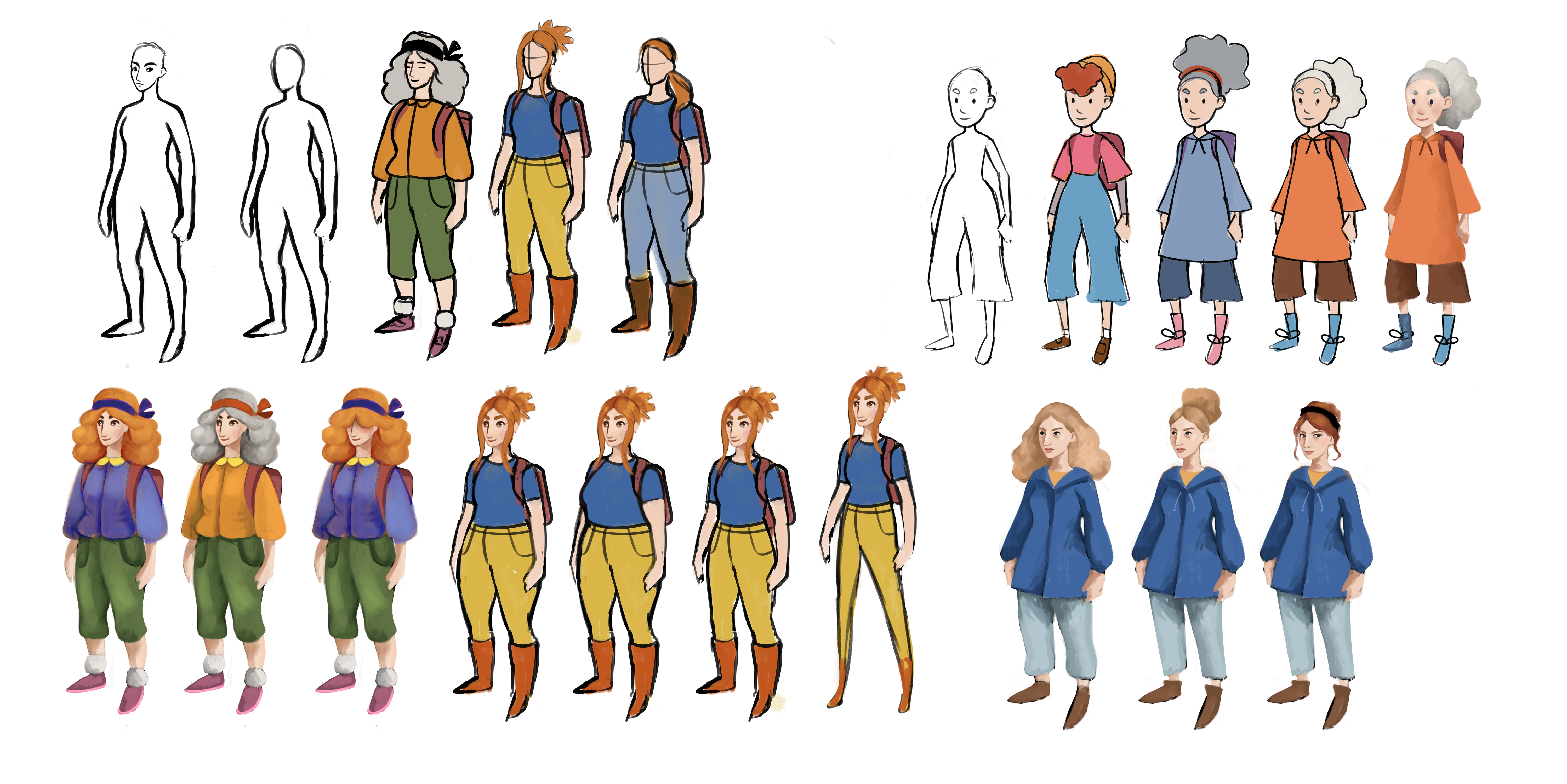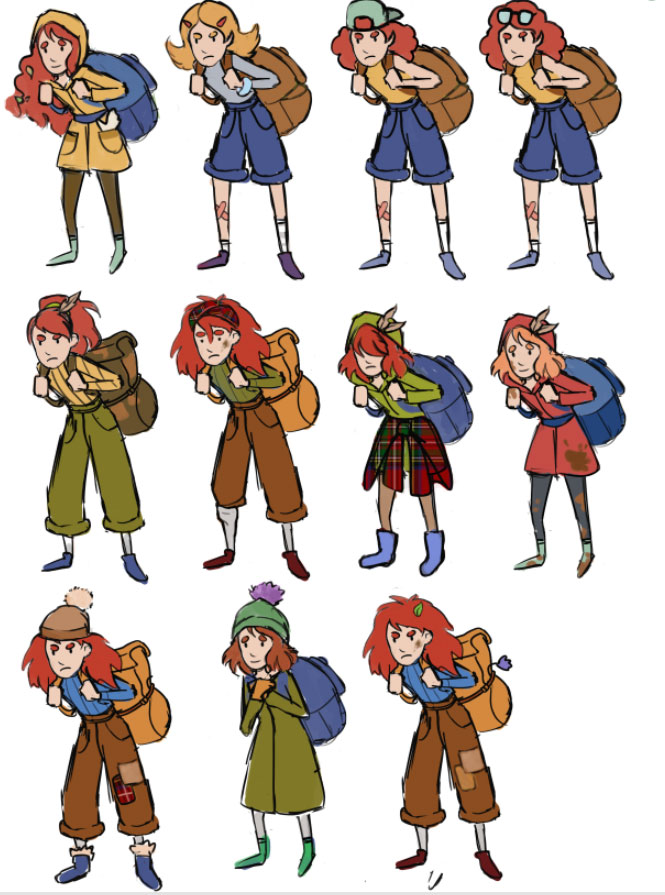 For a long time, we had settled with the following design. In fact, we've had her in-game for a while, with some early prototype animations: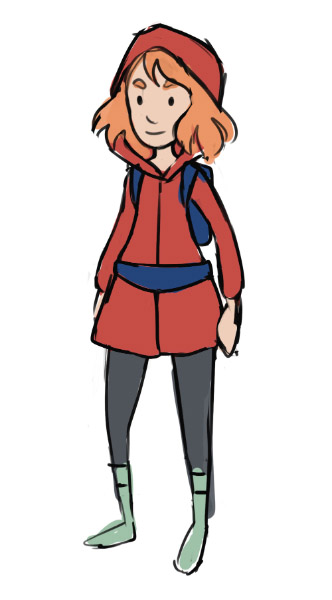 We've been doing some new work on the character design since then. Watch this space for Part 2!
Update: Part 2 is now here
comments powered by

Disqus