Hello! We're inkle - we made 80 Days, Heaven's Vault and Overboard!. Now we're making A Highland Song. Follow along with our progress right here!
[ TV ANNOUNCER VOICE: Previously on Character Concepting! ]
For year we'd been really happy with our character design sketch: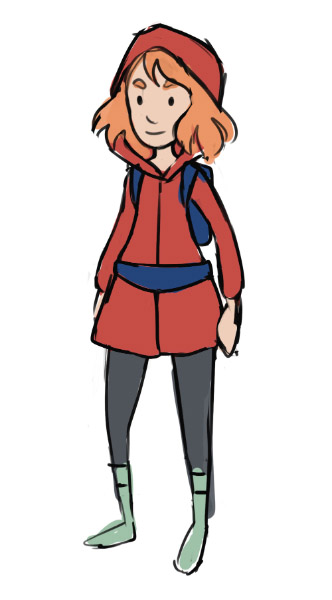 But when our art director Paul came on board, we started to revisit the character design so that she would fit better into the overall art direction. This design was a bit overly cartoonish and didn't fit with the more realistic background art so well.
She was also not entirely fitting with the narrative that Jon was starting to weave. We decided we needed a character who was a bit more grounded. She exists in a world that can be beautiful but also unforgiving; she has a difficult journey to make.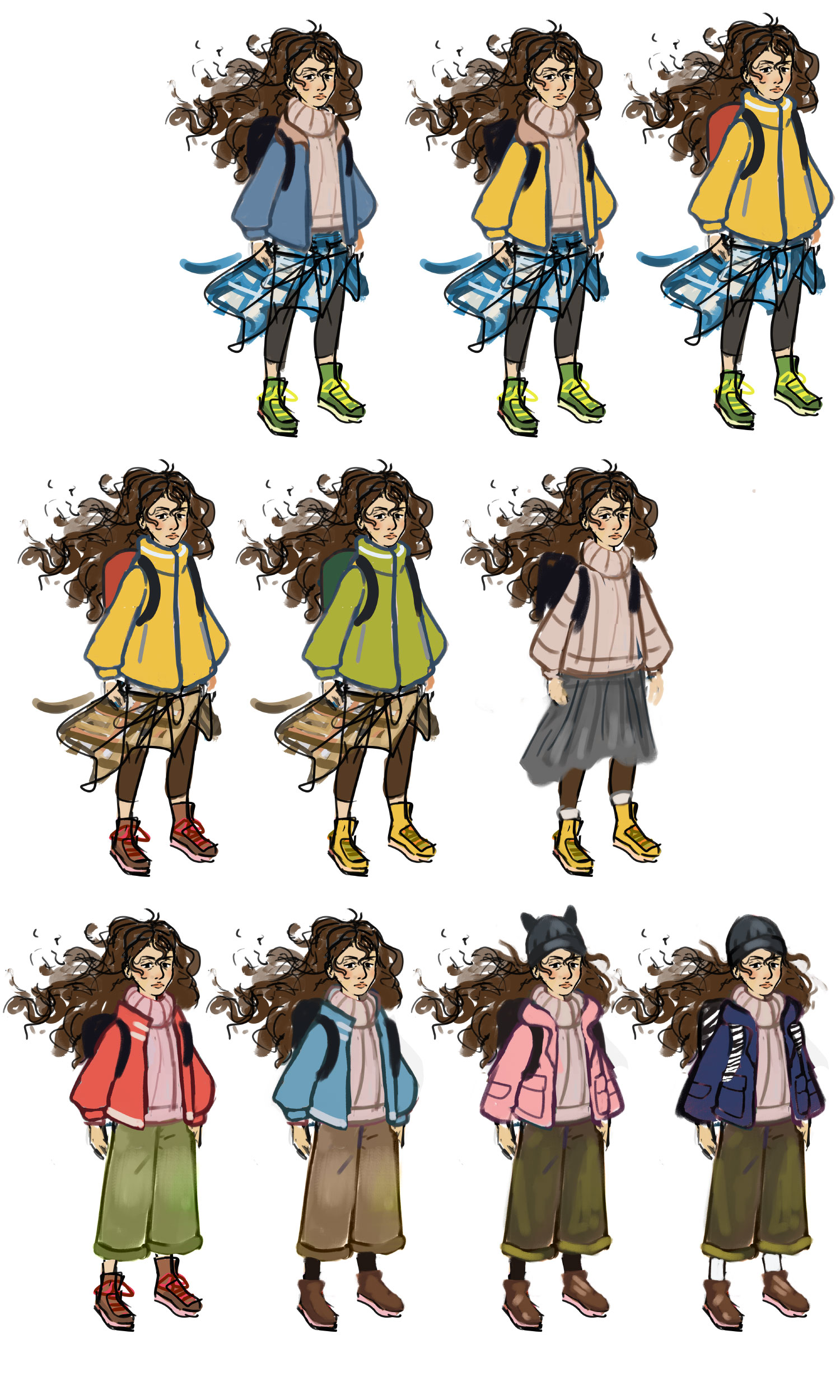 We loved this new direction. And so we started to narrow down the design: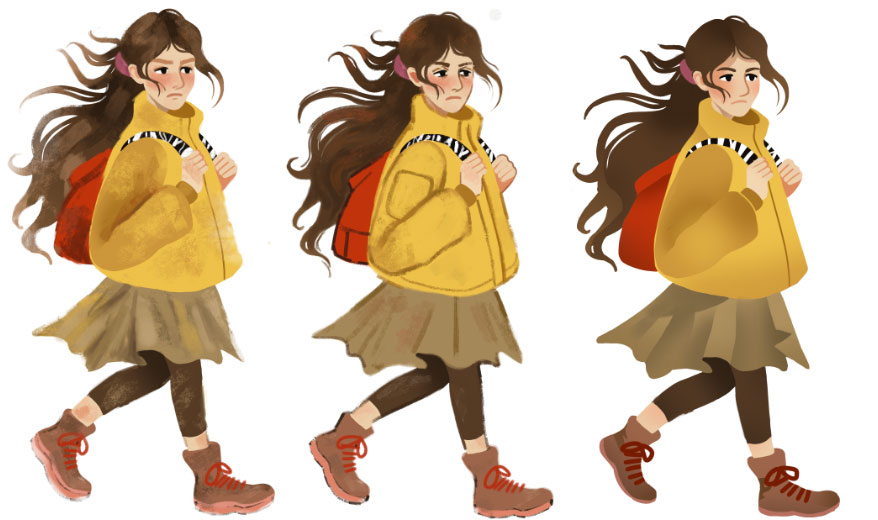 But those were a bit too young. We felt like our protagonist was more like a 14-15 year old.
A pair of socks and some hair experimentation later, and we were all really happy with the design. We've also being going back and forth on whether the art should have (possibly sketchy) outlines, or be clean.
Here's a version with thin outlines. What do you think?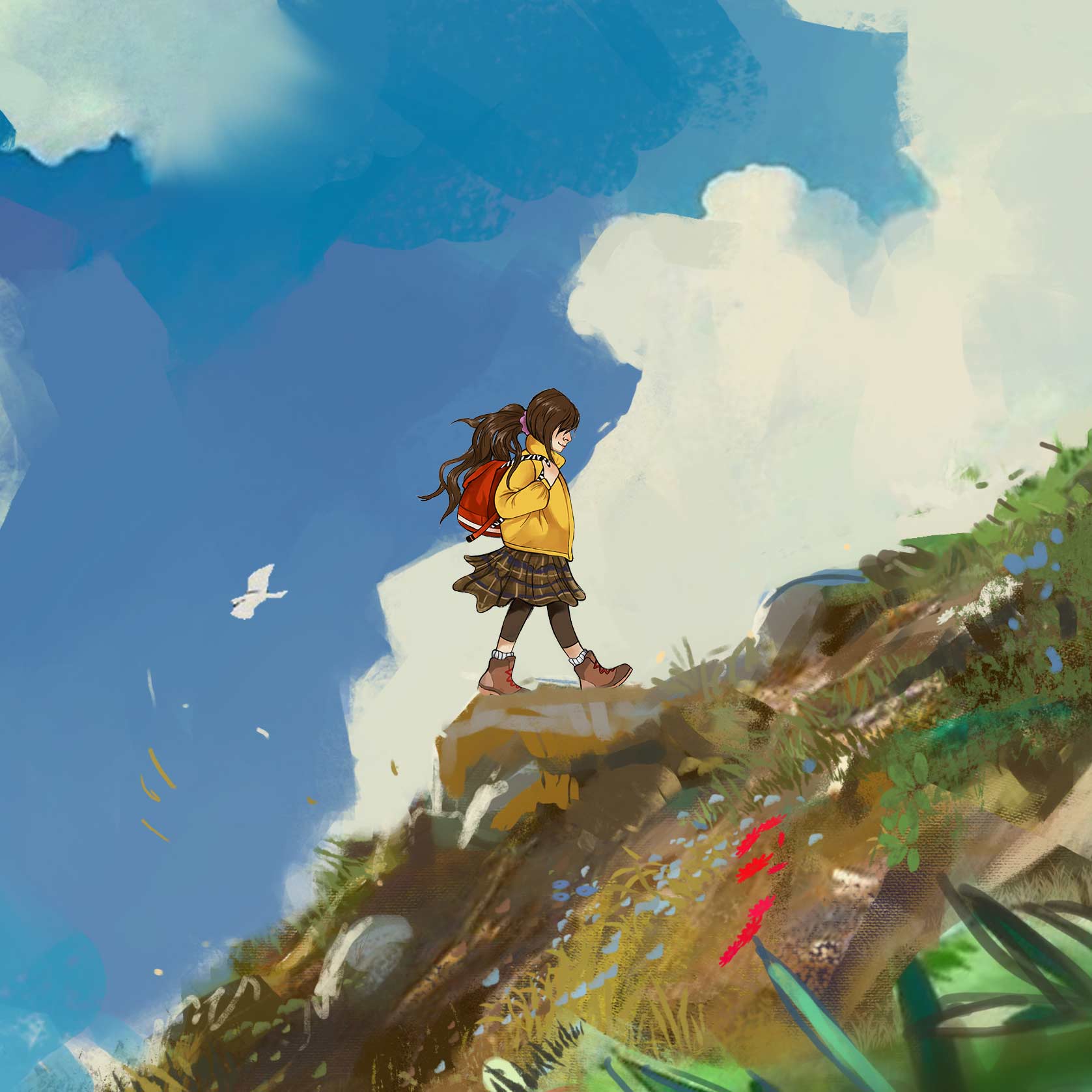 comments powered by

Disqus