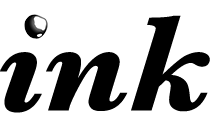 The powerful scripting language behind
80 Days

and Sorcery!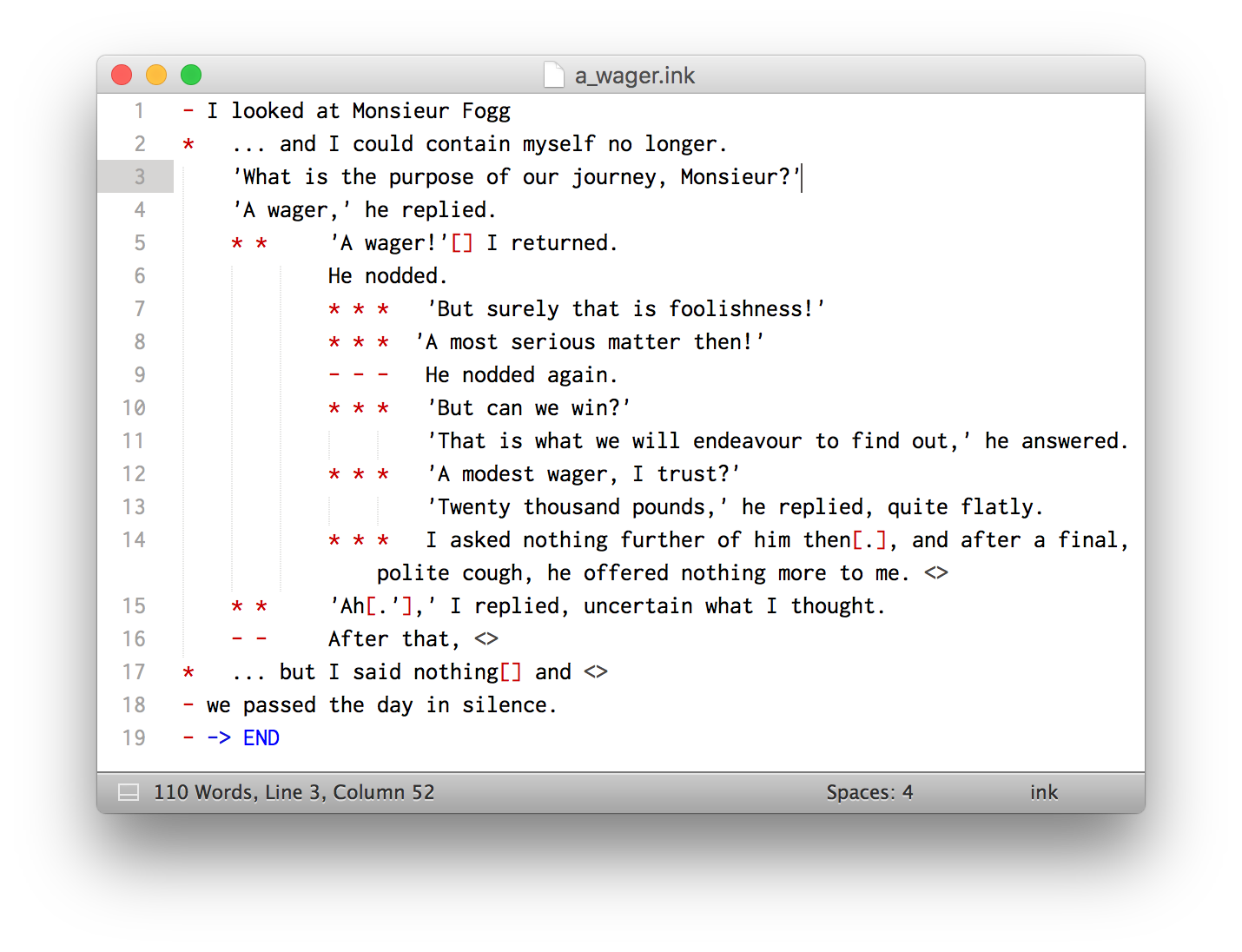 Every one of our games has had one piece of technology that has remained constant, a bedrock that has enabled us to write literally millions of words of highly branching narrative: our scripting language, ink. We've been hard at work on the latest version the language, improving the elegance of its syntax and adding powerful new features. It's now available to other developers to use, and is open source!
Getting Started
If you're new to ink, why not take a look at our writing tutorial, which guides you through the features and syntax, step by step. Start with the most basic "Hello world" example, and eventually become a master of knots, stitches, weaves, tunnels and threads.
Writing Tutorial
Unity Integration
The plugin provides you with everything you need to get started with ink in Unity. It automatically recompiles ink files as you edit them, and even comes with a simple previewer that lets you play stories directly within the Editor, without writing a line of code.
Download on the AssetStore

Download from GitHub
View plugin on Github

Open Source
ink is freely available under the MIT license - we hope that other developers make use of ink in their own projects! We'd also welcome contributions such as bug fixes or other code improvements - just submit a pull request.

View on GitHub
Submit a pull request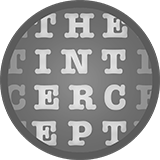 Sample Game
The Intercept is a game we built to demonstrate how you might build an entire simple game with ink and Unity. See how we like to structure our own ink files, and how easy it is to use the Unity plugin within a real game. We built the game in a couple days for a game jam!
The Intercept
Read ink script
View full source
Need help?
We are using the Github Issues page from the main source repository as both a discussion forum and for the usual bug reporting. Feel free to drop by and ask a question, either about how to write ink, the Unity integration, or anything else we might've missed! We also have a public HipChat room.

Ask on Github Issues
Ask on HipChat
Your game here?
We'd love to hear from other developers making use of ink. Let us know if you do, so that we can include a link to it on this page.
Drop us an email