80 DAYS is coming to PC and Mac on Sep 29th
A whole new world
We're excited to finally announce what we've been up to for the last year, in the background, here at inkle HQ. In collaboration with Cambridge-based studio Cape Guy, we've rebuilt 80 DAYS from the ground up in Unity, for PC and Mac. And it'll be out on Steam, GoG and Humble at the end on September 29th, priced at $9.99.
A bigger adventure than ever before
To celebrate the release, we've included a massive content update, adding thirty new cities, over 150k words, and two major new world-spanning plotlines. Love, betrayal, thievery, murder, poker and piracy await! (UPDATE: Read more here!)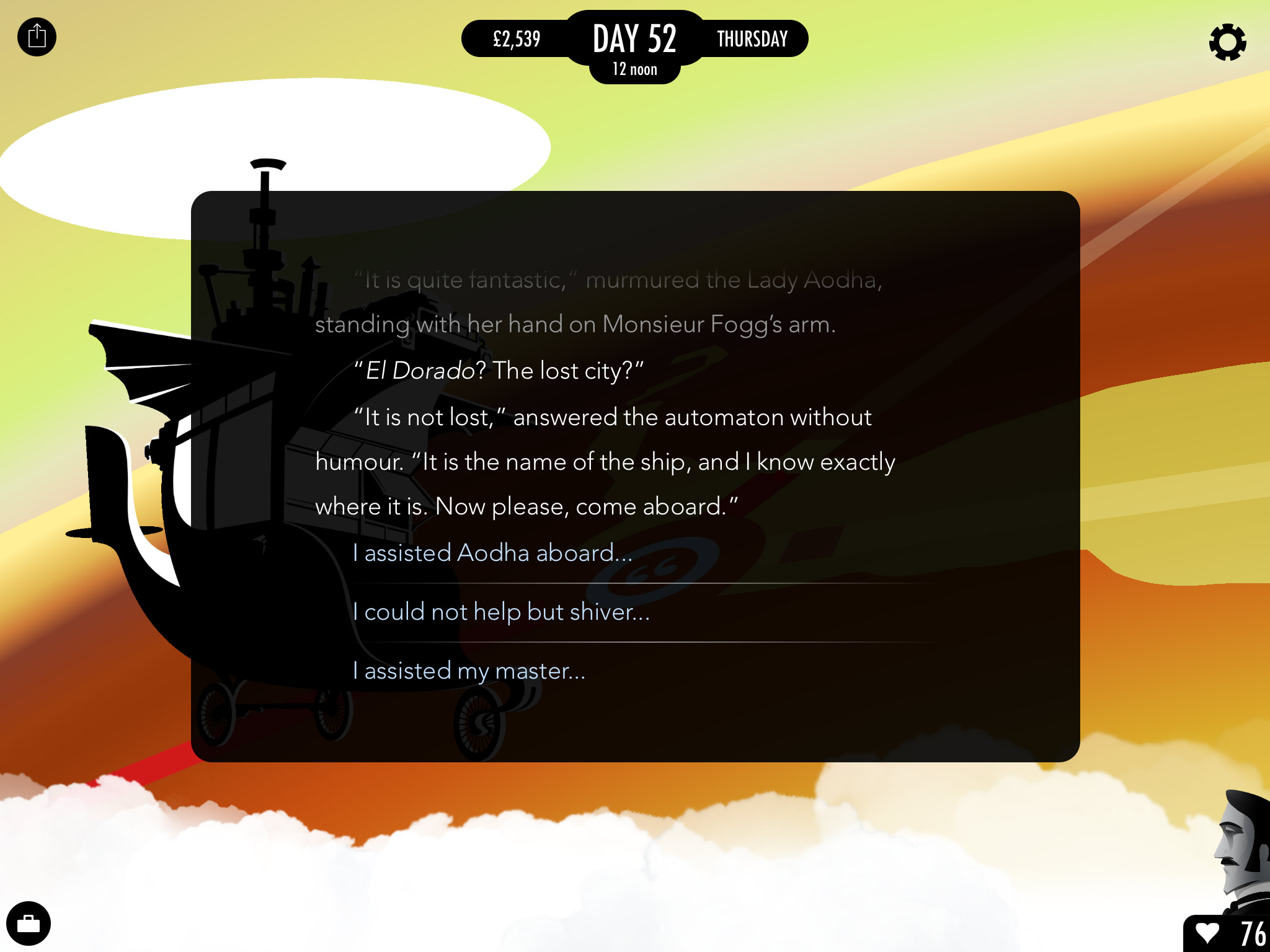 We go into a bit more detail in this interview here on Macworld.
About the port
The desktop versions are being built in Unity, with the bulk of the work done by Cape Guy, a new indie studio founded by ex-Rocksteady developer Ben Nicholson. Ben approached us to take the game on, and quickly impressed us with his credentials as a developer (if you want to know what he did on the Batman games, for instance, take a look at the company name and guess - Ben wrote the original physics code for Batman's cape in Arkham Asylum.)
We've been building in Unity 5, and leaning heavily on the new UI canvas system, with some of our features - such as the gently animated text reveal - really putting it through its paces.
We've also been making use of the graphical capabilities to produce some fancy new colour and shading effects, including a day/night cycle that moves across the surface of the globe.
The new version is prettier than ever!
comments powered by

Disqus