The inkle blog
Update: We've had another national newspaper review, this time under the title "The app that's a monster hit", in The Independent.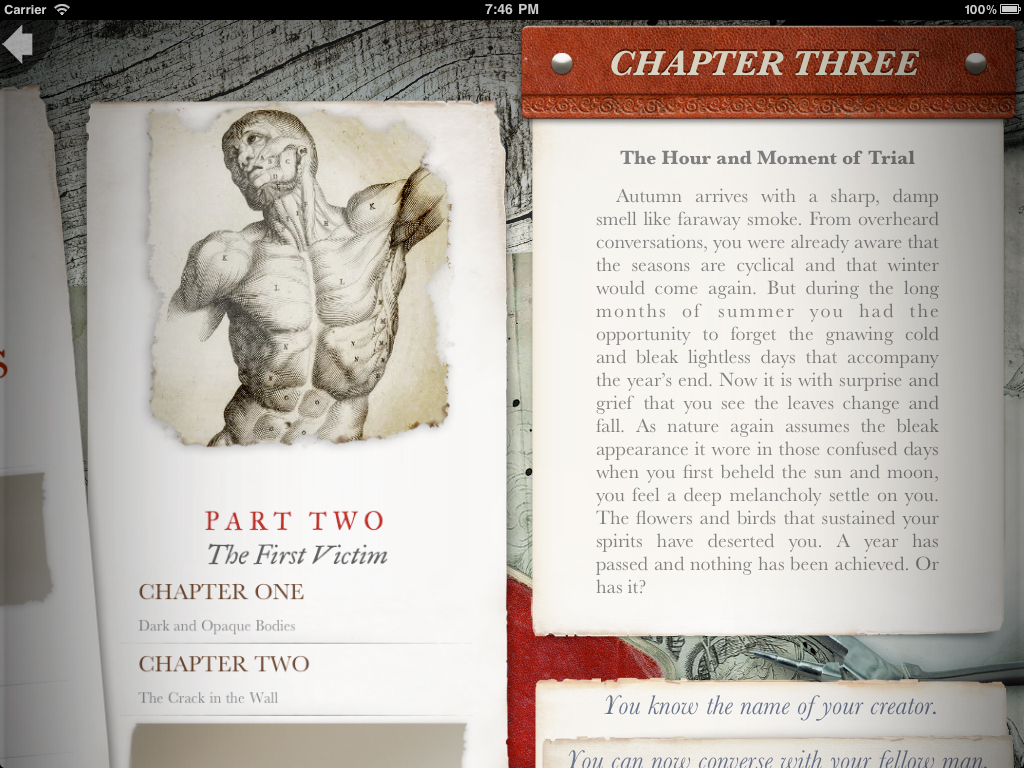 With about a week and a half to go to release, Frankenstein has started to pop up in a few more places around the internet, and in print.

First up, a detailed interview with Good E-Reader, in which I discuss inkle and interactive apps, and Dave talks adapting the story of Frankenstein.

Then there's a (slightly unexpected, but most welcome) half-review half-discussion of the Apple/DOJ court-case by Porter Anderson, as illustrated by inkle.