The inkle blog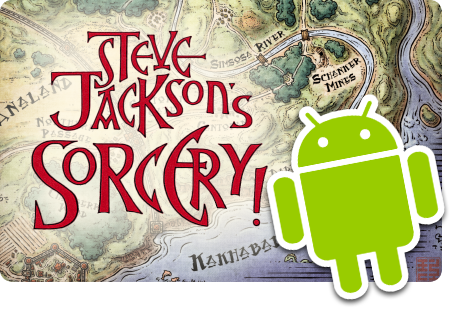 Since the release of Steve Jackson's Sorcery! in May we've been a little quiet on this blog. Partly we've been reading all the reviews - and partly we've been working hard at Book 2, mapping out the twists and turns of the city of Kharé, and cooking up ways to bring its inhabitants, traps and puzzles to vibrant life.
And partly we've been trying to crack the multi-platform problem. So far, all of our games have been iOS-only, but these days everyone knows there are a lot of Android users out there (and if we didn't know, they email us quite often to remind us!)
So: for all you Droiders who have stuck with us over the last year and a half, your moment has come. This week we're announcing not one Android release, but two.