The inkle blog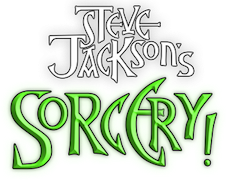 The long wait is over. The Gates of Kharé have opened (or not, depending what you did) and the path into the Baklands beckons. A place of dust and stones, empty of life but cursed and haunted by terrible creatures. A place where you will starve, tumble into canyons, be murdered in your sleep... unless you have what it takes to survive.
In short: Sorcery! 3: The Seven Serpents is now out on iOS, Amazon Kindle and Google Play. It's our most ambitious title yet - a fully open world to explore across two time periods that can be blended between at will. The monsters are tougher, the traps meaner, and the secrets and hidden corners more weird and surprising than before. But we've still ensured that, if you haven't played previous games, you can pick up the adventure here.

A year in the making
When we say this game is big, we mean it; what was intended as a four month project grew to take most of a year. When we began, we knew we wanted to throw the game open and leave the normal branching-path structure behind, but brought a lot of big changes with it.
For instance, if the player can go anywhere, how do we handle the passage of time? In previous parts, that's keyed to where you are - but now you can be anywhere, at any time. And with the player's paths looping back and around on themselves, our previous rewind system had to be overhauled into the new "active rewind" feature that you'll see in the game.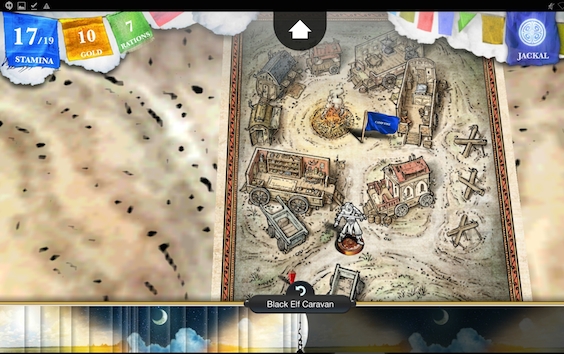 Under the hood, too, we had to upgrade our core text engine, making it possible to spin side-stories out from the main flow of content at any time - allowing the serpents and Snattacats you might be hunting to stalk you right back, appearing anywhere and at any time.
It's a technique we played with a little for 80 Days and have now gone all out on, meaning areas such as Lake Ilklala are built entirely from these procedural story components.
And then there was the graphical work, blending two massively detailed hand-drawn maps dynamically, in real-time and under the player's control, using a development on the shader technology we originally created to give the 80 DAYS its crisp outlines.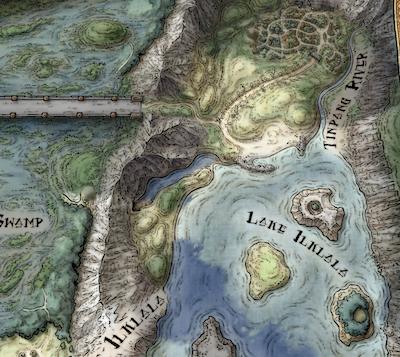 And finally, we were committed to a simultaneous release on both Android and iOS, which meant building all these systems in a way that worked across not two devices, but hundreds.
Judge for yourself
So was the extra work worth it? We think so, and early reviews agree, like this one from Touch Arcade:
"Sorcery! 3 is easily the biggest and most robust gamebook inkle has produced to date. It offers all of the strengths of the previous chapters and builds a ton of improvements on top of them... The hunt for the serpents is thrilling, and the battles with them are tense and exciting... easily the biggest and most satisfying gamebook ever released on iOS." - Touch Arcade
How will you fare?
Now the game is finished (and don't worry, Part 4 is already under way). But we've got a request for you. The new open world structure means we have a question we don't know the answer to -- how quickly can this game be completed? (When we released 80 Days, our best time was 56 days. It was recently completed in just 27.)
So how fast can you cross the Baklands? Destroying all 7 Serpents, naturally. Let us know in the comments.